Special Opportunity About To Close…
Hey all!
This is Sam Garanzini from the Couples Therapy Training Academy…
Let's face it.
Our industry changed overnight.
Covid-19, the economy, social unrest, home schooling for all…
But the relationship problems that people are facing didn't change.
Marriages are still struggling with affairs, attachment issues, PTSD/trauma, and high conflict.
They now want you to fix their problems through telehealth. Sounds impossible?
Many therapists are worried about how best to help couples during this time.
Therapists are also worried about maintaining a stable income, navigating sliding scale requests, selling their online courses, and whether their workshops will return in the same manner prior to Covid-19.
When it comes to worry and fear, I was right where you're at many years ago.
In 2008, during the worst financial crisis since the depression, my overpriced and newly-bought San Francisco condo was worth $200k less than I paid for it.
was offering session-by-session therapy, and I was scared.
For real.
My husband and I figured it out the short-term and the long-term plan.
We set an intention each day to pull ourselves out of that mess.
And our clients.
Most importantly, we reached out for help and developed connections with therapists we could trust.
Given all that has happened recently, I had an idea…
Let me tell you what we were thinking…
I recently ran a survey to the therapists in my circle all about the struggles they're experiencing with couples, especially as the world is changing around us.
The survey results: The major challenge that you seem to be experiencing is how to work with high conflict couples, relationships struggling with affairs, attachment wounds, or trauma/PTSD.
To respond to the needs of your community, you want to learn how to do these things via telehealth.
Some couples are happy to move online with you.
A few are not. Now what?
Based on the OVERWHELMING interest I recently created an opportunity for a SMALL number of clinicians to work with myself, and several guest speakers, all trained in sub-specialities to help you become successful.
Here's what we'll cover…
You receive special guest presentations on trauma couples, attachment repair, affair recovery, and high conflict couples. We'll also show you how to market yourself online while keeping your practice small, but very profitable in the new telehealth economy.
We're going to talk about…
How to respond to low-commitment couples, and identify couples committed to the work before they start working with you…

How to deal with telehealth, couples who no-show, arrive late for appointments, or unilaterally terminate with you…

How to use Emotionally Focused Therapy, the Gottman Method, and EMDR to address and repair relationship trauma and PTSD…

How to work with couples with attachment wounds where they get flooded quickly…

How to work with couples where there's been an affair and one partner struggles with forgiveness and moving forward together…

How to attract more couples to your practice using an online presence that makes them excited to do the work with you, and screen out those not committed to making changes,

And much, much more…
What is the cost of this opportunity?
DUE TO RAPID CHANGES YOU'RE EXPERIENCING IN TELEHEALTH, WE ARE OFFERING A MASSIVE SAVINGS!
Normally for these Masterclasses we charge $1997. To help you through the changing economic times, today you'll save

$1748

and this offer is one simple payment of just…
Your Curriculum and Instructors…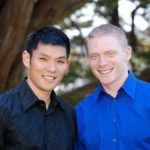 Lesson 1 – High Conflict Couples – Screening And Overcoming Resistance

Recording Available

Sam Garanzini, MFT and Alapaki Yee, MFT are Certified Gottman Method Couples Therapists, and the co-founders of the Gay Couples Institute, which now delivers couples therapy to over 250 couples per year across the United States. Last year, Sam, Alapaki, and Drs. John and Julie Gottman published the first and only outcome study of the Gottman Method, which happened to show the success of the Method with gay and lesbian couples.
During Sam and Alapaki's presentation and Q&A throughout the Masterclass you'll discover…
How to identify low-commitment couples before they start therapy, and empower them to take advantage of tools that can help…
How to stop feeling like a referee, and get them engaged in their own treatment…
How to respond when couples wonder why they aren't improving, yet are actually not doing the homework you assign…
How to respond in a telehealth world when they slam their laptop shut, and then blame you for their lack of immediate results…
And much, much more…
Lesson 2 – High Conflict Couples Dealing w/ Affairs
Recording Available
Erika Miley, MFT is a mental health and sex therapist, podcaster, teacher, and proud mother. Erika adds a new and renewed viewpoint on affairs, betrayal, and sex that will help shape how you address this issue with your high conflict couples.
During Erika's presentation and Q&A you'll discover…
How to work with couples where there's been an affair and the partner struggles with forgiveness and moving forward together…
How to work with a couple where one partner ended the affair without wanting to do so…
What Interventions to use for emotional versus physical infidelity…
How to get couples to accept responsibility when their has been an affair and they feel unwilling to atone…
And much, much more…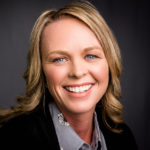 Lesson 3 – High Conflict Trauma/PTSD Couples
Recording Available
Jackie Pack, LCSW, CSAT is EMDR, EFT, Gottman Method, and Neurofeedback trained. She has worked in the addiction field since 1995, and extensively with partners of addicts, infidelity issues, and healing from narcissistic abuse. Jackie is the host of a weekly podcast, "Thanks for Sharing," exploring recovery, healing, and relationships.
During Jackie's presentation and Q&A you'll discover…
H

ow couples can manage emotions, heal trauma, reclaim worth, and create a life of balance, connection, and meaning…

How to

use Emotionally Focused Therapy, the Gottman Method and EMDR to address and repair relationship trauma and PTSD…


How to

work with military/veteran couples and their families on trauma resolution…


How to

deal with an

escalated aggressive partner who has been exposed to complex trauma…
And much, much more…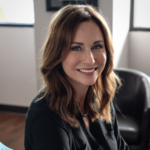 Lesson 4 – High Conflict Couples with Attachment Injuries
Recording Available
Dr. Marni Feuerman, LCSW, PsyD, LMFT is in private practice in Boca Raton, FL., and certified in Emotionally Focused Therapy (EFT). She completed levels 1 & 2 of the Gottman Method and was one of the early therapists to be certified in Discernment Counseling. Dr. Marni has published both academically and as a freelance writer with Huffington Post, The Gottman Institute, YourTango.com, and Dr. Oz's Sharecare.com.. In 2019, she released her new book for single women, Ghosted and Breadcrumbed: Stop Falling for Unavailable Men and Get Smart about Healthy Relationships.
During Dr. Marini's presentation and Q&A you'll discover…
How to work with high conflict couples with attachment injuries – from different methodologies and perspectives…
How to use Emotionally Focused Therapy and the Gottman Method to address attachment wounds…
How to work with attachment wounded couples that get flooded quickly…
How to quickly identify attachment style and what to do with it in session… '
And much, much more…
Frequently Asked Questions
How does the High Conflict Couples Masterclass work?
We met with a small group of clinicians in May 2020 to build the course curriculum, and then filmed it live. Given the overwhelming popularity of the course, we're offering it in this on-demand format online (at a savings of 90%).

You'll get access to the special presentations on trauma/PTSD couples, attachment repair, affair recovery, and high conflict couples.
You can get answers to your specific questions in the comments below the videos.
In bonus sessions, we also show you how marketing and business has changed in this online world, and how to keep your practice small but very profitable.
What is covered?
(Brief answer… High Conflict PTSD/Trauma Couples, Volatile Affair Couples, Difficult Couples Struggling with Attachment, The Latest Techniques for Responding to Low-Commitment, Unilateral Termination, and Direct Challenges To The Therapist, And Much, Much more…)

We'll also talk about marketing and business, and how to keep your practice small but very profitable.
Who are the speakers?
Sam Garanzini, MFT, and Alapaki Yee, MFT are Certified Gottman Couples Therapists and your hosts for the course. We're also excited to welcome Jackie Pack, LCSW, Marni Feuerman, MSW, PsyD, and Erika Miley, MFT to the faculty team. Scroll up to see their specialties and when they'll be teaching during the Masterclass.
How much does this cost?
This kind of clinical Masterclass experience normally would cost upwards of $2000 in case consultation expenses, and business knowledge you receive. We've included an additional $1695 in bonus material to ensure your success. But, because of all the changes in the world, we're making this on-demand course available for 90% off.
Since it's held virtually, will I need any special technology to watch online?
Nope! Our course learning management platform, Teachable, is viewable in any web browser. They also have an online app if you want to watch or listen on the go.
How long will I have access?
You can watch the videos at any time. You can also comment below the videos if you need clarification on a concept. You'll have lifetime access to this course. As we add material, you continue your access to the new items.
How am I supported after the course?
While you're getting a ton of helpful insight out of the course, you want the chance to get together and get clarification on the material.
This Masterclass participants have access to two (2) one-hour "Roundtable sessions to…
Discuss sticking points…
Clarify materials…
Discover the steps you need to implement based on what you've learned…
Work on your marketing materials…
Network with other like-minded and similarly motivated therapists…
Get to know your instructors…
Or simply listen and learn.
The cost for Roundtable is totally included, and you simply need to use them within six months of purchase.
If you want to begin interacting with the material, instructors, and other like-minded students, then Roundtable is the place for you.
Are refunds available if I'm not happy with the course?
Of course. If you watch the first session and decide it's not right for you, then a full refund is issued. After that session we cannot give a refund, but you'll retain access to the materials.
When does it start and end?
These recorded sessions are packaged as a course featuring all the difficult situations you were never taught in graduate school. :) You can get help in the comments if needed, or return to the material as you get difficult couples down the road. We're here for you!
Who is this for (and not for)?
This is for relationship therapists, counselors, psychologists, clergy, and experienced, certified coaches. Interns and graduate students may attend and participate only if they are seeing couples in therapy.
This is not for those who work closely with couples in a supportive way but are not therapists (teachers, nurses, adoption counselors).
This Masterclass is not appropriate for those who have not completed graduate coursework in couples therapy and psychopathology. Contact us if you have questions prior to joining.
We want you to be successful and can point you in the right direction even if this isn't a good fit.
Are there CEU's?
YES! The laws have definitely tightened down for CE credits. Thankfully, our friends at R. Cassidy Seminars helped us with the mountains of paperwork needed. This course is
covered by R. Cassidy Seminars
for 10 hours of CEU's for most MFT, LCSW, Psychologist, MD, CAADAC, and Nursing licenses across the country.
Visit this link for more information
. Because of the yearly cost R. Cassidy must spend to maintain your access to the CE certificate issued, the CE certificate itself costs an additional $40 (paid directly to R. Cassidy).
Is there a pre-licensed discount?
If you are eligible for the Masterclass (see: "Who is this for (and not for)?" answer…) then students in their graduate program as well as interns will receive $50 off. Contact us after you register so that we can verify your eligibility for the discount. It will then be credited back to your card.
Are there any bonuses you've added?
Definitely. We've thrown in $1695 in bonus trainings about extremely difficult couples therapy cases, AND included our signature method we used to scale our Institute to multi-six-figure revenue. (See below for details.)
Bonus #1: (High Conflict Cases and Applications.)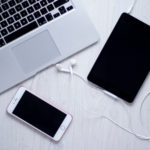 New ways to handle couples struggling with emotional disengagement, narcissism, bipolar disorder, addiction, meta-emotion mismatches, telehealth, online apps, OCD, shift work disengagement, severe depression, and much more… ($497 value – FREE)
Bonus #2… (Couples Therapy Laser Trainings)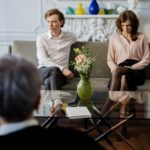 Want to immediately get started on your clinical skills with difficult cases? Our most popular recorded trainings on difficult situations with emotionally disengaged couples, volatile relationships, preferred conflict styles, and much, much more. ($197 value – FREE)
Bonus #3… (Building A Multi-Six-Figure Couples Therapy Practice – Without Adding Extra Hours To Your Week)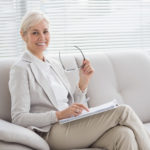 Finally, a continuing education course that actually pays for itself! In the final putting-it-all-together session, Sam shows you how to develop several different offers for potential couples. You'll see why every Fortune 500 Company follows a similar model that can immediately guide your practice to multi-six-figure revenue. Start working smarter, not harder. ($2000 value).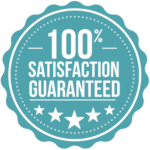 100% Satisfaction Guarantee
Register for this intensive training course without risk. Visit us at the first session and If you're not completely satisfied, write to us and we will make a refund so long as you've watched all of the first session. We're that confident you'll find this learning experience to be all that's promised and more than you expected.